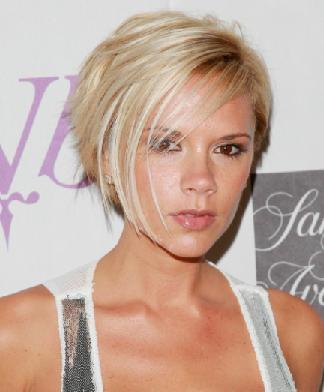 Victoria Beckham
admits being a working mother is "hard".
The singer-turned-fashion designer who is expecting her fourth child with husband David Beckham will always put her family first, but wants to give her work as much attention as she can and is pleased she enjoys it so much.
"Maternity leave what's that? I've been working
incredibly
hard so I'm prepared for next season," she said.
"Being a working mum is hard I think women can relate to me when I say it's like juggling glass balls.
"My husband and children will always be my priority. But for me, what I do professionally doesn't feel like a job it's my passion."
While Victoria has been busy working hard, she recently took time out to enjoy a baby shower thrown in her honor by close friend Eva Longoria.
The Desperate Housewives actress held the party at the Petit L'Ermitage hotel in West Hollywood, and invited guests including Nicole Richie, Demi Moore and Selma Blair herself expecting a baby.
The theme of the party was pink, to celebrate the impending girl, with pink tablecloths, pink flowers and pink chairs.
In addition to the girly color scheme, there was also an English garden party feel, with guests treated to cups of tea and a Princess cake covered in marzipan.