Wiz Khalifa - Rolling Papers
Since they do not collect this data, Apple is NOT tracking you.
Do you know this for certain?
As far as I'm concerned, I am pretty sure apple does track this information. Why else force everyone that wants to use apples devices to agree to this in their TOU?
Wiz Khalifa x ROLLING PAPERS X
DJMastaWes
Aug 26, 04:10 PM
So, if Merom is out the 28th and possiblity of Merom MBPs comeing out the 29th? or sometime BEFORE September.
---
Wiz Khalifa - Rolling Papers
PeterQVenkman
Apr 27, 09:06 AM
Because they hoped people will grow up and educate themselfs. That never happened obviously.

Obviously. ;)
---
Wiz Khalifa Rolling Papers
Glideslope
Apr 25, 03:53 PM
Except it doesn't use GPS data. It uses cell towers and wifi.

Ouch!!!!! :apple:
---
Wiz Khalifa - Rolling Papers
gnasher729
Jul 27, 05:37 PM
This is a positively thoughtless remark. No one's cheering the MHz myth on, in fact, Intel itself has abandoned the concept. Until the 3Ghz woodies get dropped in a MacPro, the 2.7 GHZ G5 will still be the fastest chip ever put in a Macintosh.

Assuming that you are talking about clock speed, there have been Macs running at over 3 GHz, just not for sale to the public. The Intel machines that were shipped to developers after WWDC 2005 had 3.4 GHz Pentium IVs.
---
[Album Artwork] Wiz Khalifa-
HecubusPro
Aug 26, 05:57 PM
NOT true, I think. Macbooks already have new features like a magnetic latch and easy upgradeability. We will see this at the very least in the next MBP update, as Apple has never let consumer features be absent from pro machines for long

I certainly hope this is true. Of course, if the MBP doesn't have some of the cool features in the MB (upgradable HDD, etc.) it's not going to deter me from getting the merom MPB when it starts shipping. Still, it wouldn't hurt.
---
wiz khalifa rolling papers
AZREOSpecialist
Apr 11, 12:16 PM
80%* of potential purchasers won't have access to LTE for at least another year from then. Given that 3G was added only after it was widely available, why would Apple take such a risk with the huge numbers of June/July iPhone users coming to the end of their contracts for such a minority market?

[*made up statistic, but I bet it's not far wrong! :D ]

Because this isn't the same market when Apple first introduced the iPhone and then, later, the 3G version. There is a lot more competition now and intense pressure on Apple to stay ahead of the curve. That absolutely means getting the newest, bleeding edge technology into the iPhone before the competition.
---
Related Post: Wiz Khalifa
Perfect day for this news....

I have a new 13" MBA sitting here at my desk unopened...just dropped off from FedEx today. I'm debating whether or not to just return it and wait for the refresh or be happy with what I got.

I'm a very light user..web, email, iTunes, sync iPhone and iPad. Do I really need the Sandy Bridge power..probably not but I dont want to have the "old not so shiny ball" come June (as the rumors suggest).

Any help from the MR community is greatly appreciated!

If it does what you need it to, I'd keep it. It's a great machine. The earliest anyone is expecting an update is June, and they might wait a bit longer. The current model is selling well, and the switch to the Sandy Bridge will require a redesign of the logic board (particularly if they also add Thunderbolt). That said, if they restore the backlit keyboard, and add Thunderbolt, the Rev E may tempt me. If it's just the existing model with the Core 2 Duo/NVIDIA 320m swapped for a Sandy Bridge Core i5/i7, I'll likely wait until Rev F.
---
Wiz Khalifa Rolling Papers
barkomatic
Mar 31, 03:58 PM
At a glance your statement sounds fine. But that logic can be used for following logics:

1. I don't care what US does to rest of world as long as I as an american can live nice, prosperous life.

but i digress...

You're comparing a phone or a tablet to U.S. foreign policy? I'm sorry, I don't think gadgets are as important as that but apparently you do. I think you need a check on your perspective.
---
wiz khalifa rolling papers
My 3Gs contract ends in June and Apple will be pushing it's luck for me to go half a year without me being tempted to jump platforms instead of waiting for the iPhone 5.

ooh they'd better if they know what's good for them! you tell them off!
---
wiz khalifa rolling papers
nick123222
Mar 27, 03:59 AM
I use Spotlight, but Launchpad is terribly inefficient compared to stacks. You have to click on its icon to invoke it, hunt through potentially a bunch of different screens, click on a folder if you've organized your apps, and then click on your app. With stacks, I move my cursor down to the dock, click on the appropriate stack, and then click on my app. 2 clicks vs a button press, a bunch of swipes, hunting, and 2 more clicks.

Yes but, with stacks, I often have to do a lot of scrolling to find the app in my applications folder because I haven't spent the time to organise it all into folders. With launchpad, I would have every app in a folder (probably) so I would probably have only 1-3 pages. For me the number of clicks will be the same for the apps that I store in folders already, just with less scrolling:
Stacks: click the stack, scroll to the folder, click the folder, click the app.
Launchpad: click launchpad, swipe to the correct page (if necessary), click the folder, click the app.
I think it will be easier to find apps in launchpad because of the easy use of folders and the fact that it is fullscreen.
---
Rolling papers album sales
Well we all know how Apple works with when things are due.

Look at the G5 laptop.

Tweak or no tweak, the return will cost money and getting a refurbished is not getting a new one.

CounterPoint: If he is just going to take it back to buy a refurbished one, why take it back.
He allready has it! Thats a roundabout way to work, isnt it?

If you take it back, you wait for the new one, why spend the money for restocking and not get the new one?

The question remains, what are you going to get with a new iMac that you dont have now?

If you were going to get a MacPro, then I would say, my god, return that iMac and get a new MacPro, if not then keep what you got and use it for the next 2 months and enjoy it,, cheers!

Multimedia, Snowy and Grokgod,

Thanks for the continued thoughts. A store manager said she would be flexible with the 14 day return date, as lnog as I understand that I would pay the restock fee of 10%. What that means to me is I will hold on to this machine until the WWDC and if new model is announced I will return and repurchase, eating the restock fee.( Kind of a pay for usage plan I look at it as.) If no new enhancements are announced with the iMac i guess I will keep mine.

However, there is the thought as one of you have brought up to just reetuen and wait until Sept. when it may be more likely to arrive. A slippery slop0e I know but I am leaning mroe toward a return and repurchase, as a sort of insruance policy of sorts.

I know I can't have my cake and eat it...., but I was looking for insight into how likely an improvement in the iMac is this August.

Thanks again!

Merk850
---
Wiz Khalifa - Rolling Papers
ezekielrage_99
Sep 18, 11:33 PM
For the love of God, please, learn to spell.

It's just not the spelling it's the grammatical errors in general as well.
---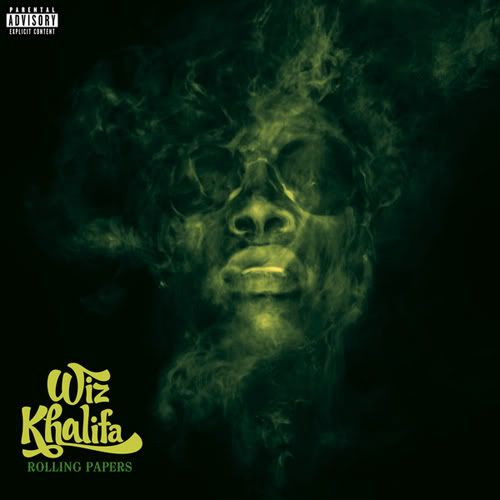 WIZ KHALIFA #39;ROLLING PAPERS#39;
Barely any of these are features you NEED. Yes we all want a faster NLE, but people are talking like FCP doesn't work, and is light years behind. All it needs is an update to 64 bit, new quicktime platform, and some other things which I won't go into.

Are you saying you would prefer they give it the ability to use more memory before they give it the ability to use more processing cores? Because that's the only thing 64bit is going to give you.

Yes, it does most of what I "need", but the competition does most of them better. Final Cut used to be cutting edge, now it's slow, inefficient and buggy.
---
wiz khalifa rolling papers
My 3.0's shipping date just changed - for no obvious reason - from 8/20 to 9/19. One month. Clearly, something just got snagged in the supply chain.

Anyone else have this?
---
DOWNLOAD: Wiz Khalifa ft.
FCP supporting Bluray is irrelevant if Apple does not start putting Bluray drives into its Macs. The nice thing about the Superdrive is that I know if I have a Mac, I can do anything related to DVDs. I can play them, I can burn them, I can do Dual Layer. It's just as simple as "You have a Mac? You can play this disc!". Does anybody remember the days before DVD Drives became standard in computers? I remember giving DVDs to people that wouldn't play, and then having to have them crouch down next to their PC and read off the faintly printed logos on the drive and tell me if it said CD-ROM.

All the haters that are against Bluray, you have to admit that if it was a Bluray drive in every single Mac made that the requests for Bluray would be much higher.

I've dealt with clients that when our Client's Client needs to sign off on a final video, we have to mail them a DVD. Because they are so stupid that they either don't know how to download a file, can't play a file because their computers are so locked down they can't install quicktime (think bigger corporate environments where you need permission to install anything), or are just idiots to the point where all they can understand is "Put this disc in this slot". I remember having a end client one time where the DVD Video Logo on the disc wasn't enough, and I had to spell out on the disc label. "This disc will only play on a DVD Player". And then apparently that wording was too confusing and I had to reword it to "This disc will only play IN a DVD Player". Then they put the DVD in the computer and it wouldn't play. Sent their IT department to the owners office and find out that they downloaded DVD Playing software earlier that was on a trial, the trial ran out, then since it became their default DVD player they were incapable of playing DVDs.

I've also had stupid clients request DVDs (because files is too difficult...), fire it up on their 27 inch Cinema Display, then complain that the video is blurry because they don't understand the concepts of resolutions and that if a Standard Definition DVD plays full screen you're blowing it up 3 times it's normal size probably.

It's pretty ignorant to say Apple shouldn't support Bluray because you personally don't use it. I haven't put a spot to tape in forever, should the next Final Cut Pro not include export to tape options because it's a dying format?
---
Album name: Rolling Papers
Now just add that Thunderbolt port to the MBAs and I'll be first in line! :D
---
wiz khalifa rolling papers
Cruzer442
Apr 11, 11:52 AM
My 3Gs contract ends in June and Apple will be pushing it's luck for me to go half a year without me being tempted to jump platforms instead of waiting for the iPhone 5.
I'm in this boat to. I'm noticing my battery life is deteriorating also - never owned an iPhone this long. Also my GF has Verison Droid that just kicks my ass; better reception, faster, cool apps -e.g. voice to SMS. I can wait until July but late fall? IDK.
---
Here#39;s the Rolling Papers
Half Glass
Aug 18, 11:29 PM
"Quad Core Ready" - that would make a nice bullet on a software package wouldn't it?
Better yet: "MultiCore Ready".
So the webpages at Apple.com suggest the improvement of Xeon vs Quad G5 in FCP of 1.3- 1.4 times as fast as the Quad G5.
However, notice that it is footnoted that these results were obtained using a Beta version of FCP:
I'm not sure either and I shouldn't have made the assumption. I know Ableton and Cubase do as I've used both and I'm now an avid Ableton user. I'd imagine Logic will take full advantage sometime soon since it's now one of Apple's pro applications. It certainly makes sense considering how bogged down your system gets once you load enough virtual instruments and effects.

I'm a Live user too. I wouldn't assume the forthcoming Live 6 supports more than two cores though.

I agree about Logic and the multi core support. They should have done this for the G5 quads though (I hear the quad owners scream :) ).

Edit: apparently Live 6 supports more than two cores/procs
---
Im glad we will be getting a bit of closure on monday, while I love the rumors its been getting a bit to much, im actively avoiding all mac related sites... I dont want to be the boy that spoilt his own Xmas! :D
---
Silentwave
Jul 15, 03:29 AM
10. Reasonably priced. Check out current PC boxes!

You know the more I think about it the more I question Apple's ability to make anything with a Xeon particularly cheap. I've been pricing all sorts of Dell workstations with the 5100 series Xeon-Woodcrest cores... even the single chip versions are not cheap. Granted, they may have inflated prices due to targeting at the large business market, but still they wouldn't be cheap. We'll see, but the more I think about it maybe we will see Conroe at the low end.
---
TheKrillr
Aug 26, 11:33 PM
Expect new Merom-based macs, and a new iPod, on September 18th.
---
Here is the link to the fast memory.

http://www.newegg.com/Product/ProductList.asp?DEPA=0&type=&Description=5300+fb+dimm&Submit=ENE&Ntk=all&N=0&minPrice=&maxPrice=&Go.x=0&Go.y=0

The desktop literally explodes onto the screen! The clock timer gets only one quarter the way around one rotation. I'll see if I can shoot a quicktime movie for future Quad G5 switchers.

:) :p
---